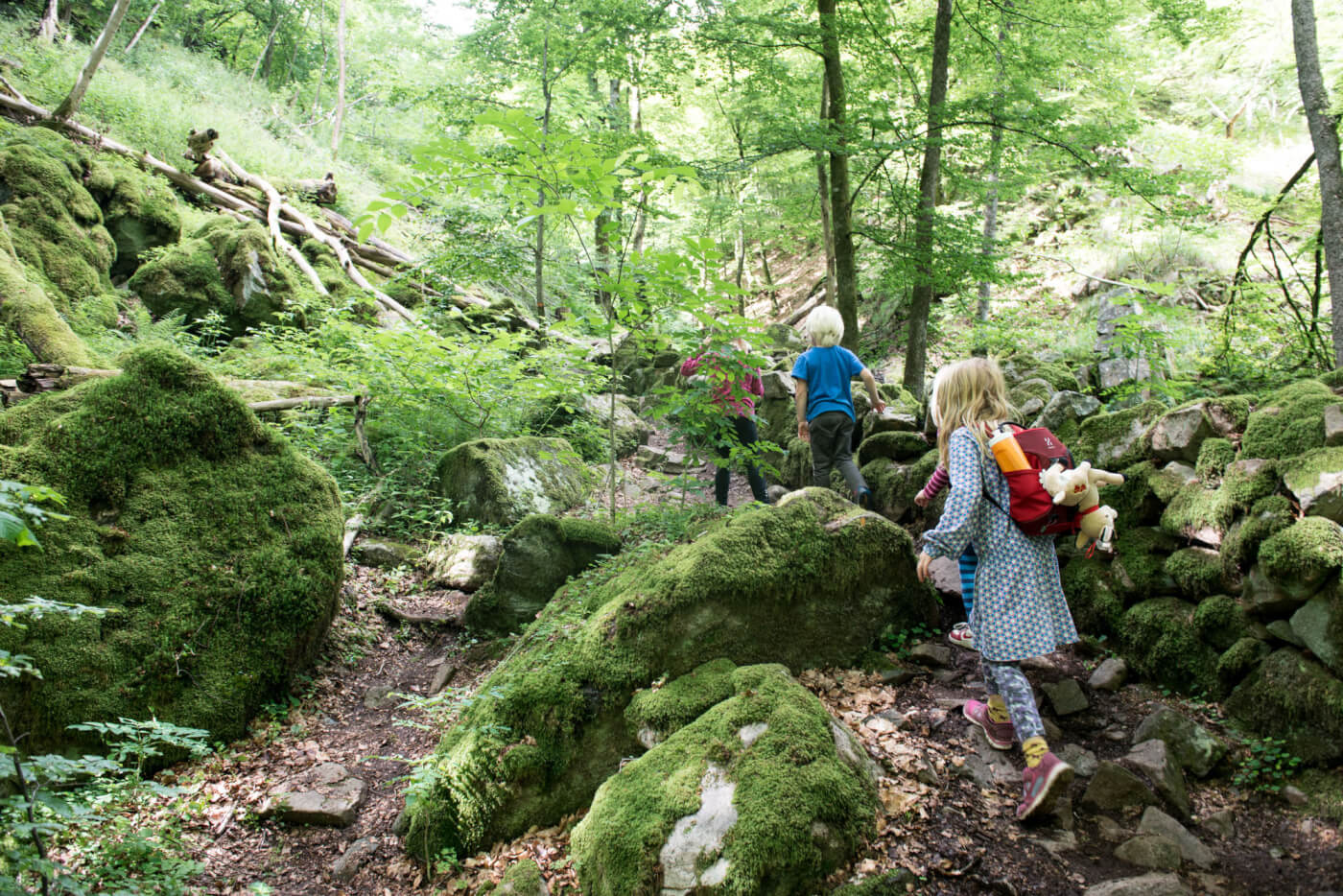 Naturen
Villa Söderåsen is the National Park's nearest neighbor, here you will find the welcoming beech woods hills, dramatic valleys and flowing streams. Just 20 meters away from the house lies Skåneleden with 100 miles of wonderful hiking. It takes you 5 minutes by car to go to the volcano and Jällabjär natural reserve and walk among many volcanic mountains and enchanting nature. Just a 20 minutes drive takes you to Klåveröds hiking area full of stones and rocks, a hard-to-reach cave and a unique moss. Here you can fish, hike, climb, ride a horse or a mountain bike.
Boka
Villa Söderåsen is the National Park's nearest neighbor and is just 20 meters from Skåneleden. Just a 5 min drive will bring you to the extinct volcano and nature reserve Jällabjär. Just a 20 min drive brings you to Klåveröds hiking area.
Villa Söderåsen is Söderåsen National Park's nearest neighbor. Here you'll find ridges draped in birch forests, dreamy valleys, musical streams, and dramatic ravines. The view over the Skånish ountryside is awe-inspiring. The area, dominated by birch trees, is also one of the largest protected deciduous forest areas in northern Europe.
Villa Söderåsen lies a short, pleasant walk from Odensjön (800meters). Its the perfect place for an evening barbeque, an afternoon swim or to fish away the day. Odensjön is basically a large spring. Underground springs fill the lake with cold, clean groundwater.
The scree around the sides reaches 30 meters over and 20 meters under the surface will the cliffs around reach 150 meters. The lake represents the remains of a glacier that changed over many ice ages. Boulders and hard packed snow and ice have scooped out the depression.
On the border between Riseberga and Röstånga lies Jällabjär, one the regions many extinct volcanoes. The area is of national interest and is a 20 hectare nature reserve. Jällabjär has a unique and exciting environment. The fields and pastures are some of the most beautiful in the area. From there, one can glance up to a gentle height where the basalt pillars of one of Skåne's best preserved volcanic ruins can be enjoyed. Skåneleden goes through Jällabjär and the area is worth a visit all year long, but to walk the fields i april when the ground is covered in white flowers and the spring birds are singing is pure joy.
Klåveröds Strövområde (Hiking Area)
Villa Söderåsen lies about a 20 min drive from Klåveröds Hiking Area. You can hike there through the National Park in about a day.
In Klåveröd you'll find cliffs and boulders, a hard to find cave complex, and a unique swamp. Here you can fish, hike, climb, ride or mountain bike.
Skåneleden's five different sections give you a chance to experience Skåne's rich natural environment and a variety of cultural activities. Choose between 89 stages and step out into the Skånish landscape, just for the day or for a longer journey. Villa Söderåsen is only 20 meters away from the entrance to Skåneleden and more than 1000 square km of wonderful nature.