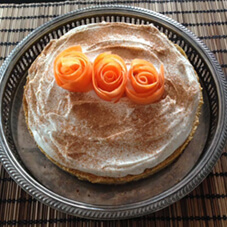 Learn to cook raw food dishes and desserts. Or learn to make simple and delicious vegan and vegetarian food.
Our local cooking artists Monica Prentice and Houssam Katbe can be your guides to healthy and beautiful eating. Various themes can be extra healthy dishes or specialty desserts.
This workshop is a perfect group event for renting the whole house.
For more information, contact Monica & Houssam at
thetruefood@hotmail.com